Transposons | Chromatin | Development
Studying the transcriptional and epigenetic regulation of mammalian development.
Exploring the role and regulation of transposons during embryogenesis.

MRC LMS Group Page

Follow Michelle on twitter @MPercharde
Contact at perchardelab @ gmail.com
NEWS
05.07.21
More new people! Karolina joins us as an LMS summer student to get her first taste of a lab research project.
23.06.21
A belated welcome to Bryony Leeke who joined the lab for her postdoc last month! We had a recent trip out for dinner and cocktails to celebrate.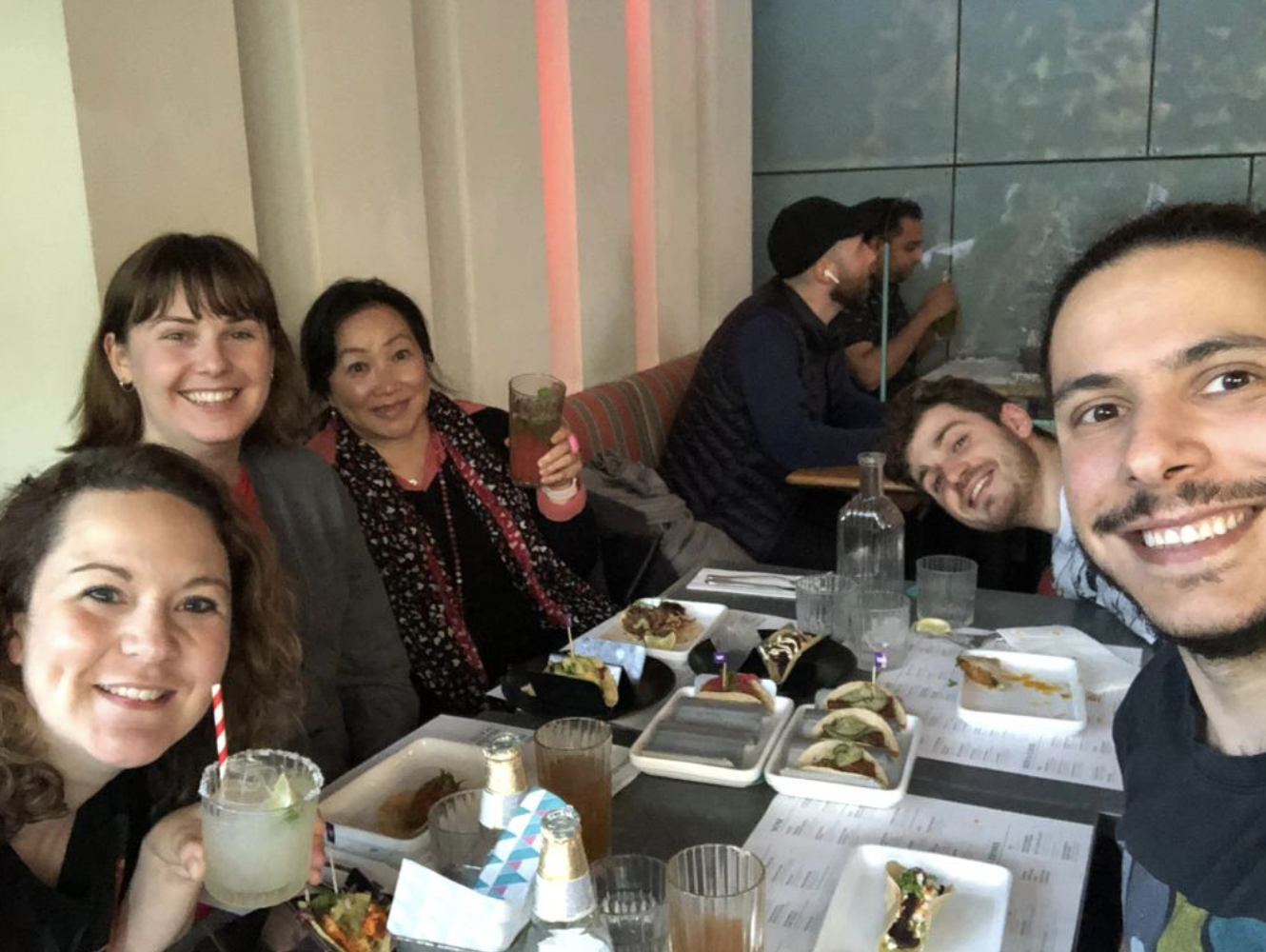 06.04.20
Welcome to Paul Chammas who has joined the lab for his postdoc! See more on the lab members page
here
.
Also new paper out together with the Shen lab on repeat-based regulation of gene expression in Cell Reports - see our publications page.
24.01.20
Join us! An MRC-funded postdoc/RA position is available. See the
Jobs
page for more info.
13.10.19
NEW PREPRINT ALERT: L1 and B1 repeats blueprint the spatial organization of chromatin,
bioRxiv.
01.10.19
Welcome to Ferran Garcia Llagostera who has joined the lab for his PhD!
05.09.19
New paper out! We examined maternal loss of the TET cofactor, Vitamin C, during pregnancy. Lots of interesting phenotypes in female germ cells, including defects in DNA demethylation, gene expression, and subsequent fecundity. Check out the publications page and read
here.
15.07.19
A UKRI FLF-funded 3-year postdoc position is available in the lab - Closing date 18th August. Apply here or email for more info
tiny.cc/vqo29y
10.05.19
NEW LAB FUNDING!
Michelle's new UKRI Future Leaders Fellowship has been formally announced, a very generous grant of up to 7-years long to fund the lab's work on TEs in early embryogenesis. Read the LMS press release
here.